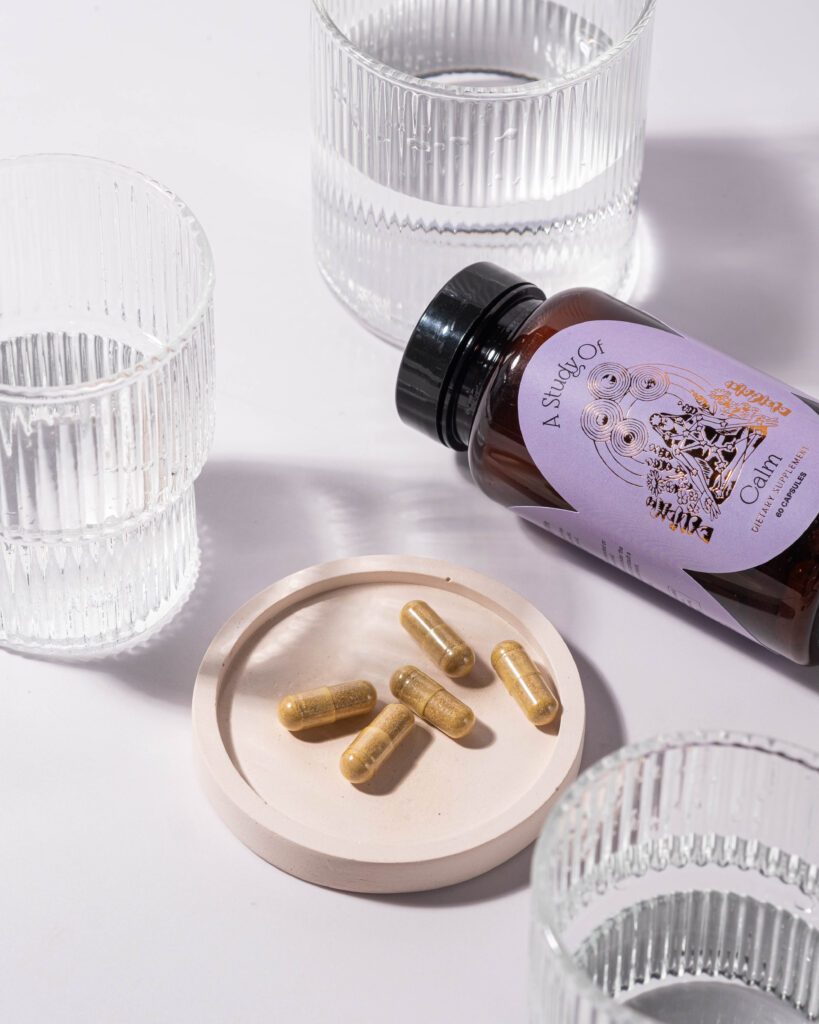 Why it works
Fatigue, burnout, and increasing stress levels. The demands of the modern world can be difficult to keep up with and relaxation goes from a right to a luxury, with our wellness sometimes taking a backseat on the neverending list of to-do's and priorities.
B-complex vitamins aid in reducing fatigue and boosting one's mood. Studies have shown that taking B-complex vitamins can lift spirits and improve cognitive performance.
Enhanced by our personal blend of magnesium, Ashwagandha extract, Hops extract, and a ton of vitalizing natural ingredients, A Study of Calm uses B-complex vitamins to bring you the composure and relaxation that you deserve.
---
Why Study?
A Study Of is vegan-friendly, allergen-free, gelatin-free, and made with natural ingredients. You can be sure of its quality and consistency too: each bottle is formulated in an FDA-registered facility operating under a Good Manufacturing Practices Certification.
---
Study the Label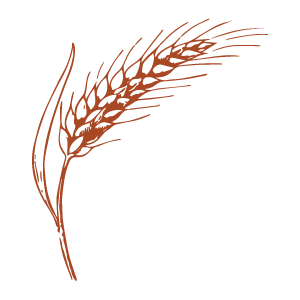 Vitamin B1
(Thiamine HCI)
Aids in energy delivery
and overall bodily function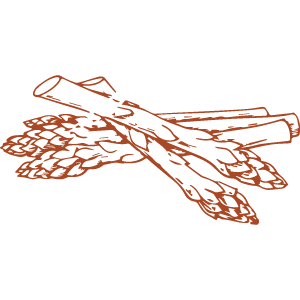 Vitamin B2
(Riboflavin)
Supplies an energy boost
and supports certain
cellular functions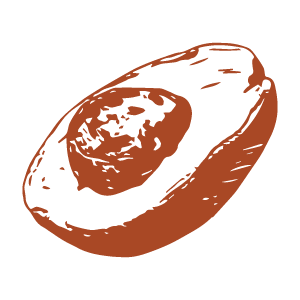 Vitamin B3
(Niacinamide)
Assists in metabolism
as well as the production
and repair of DNA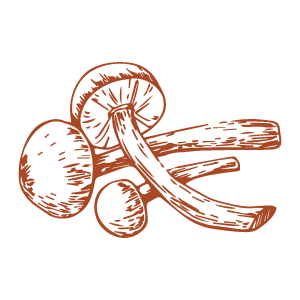 Vitamin B5
(D-Calcium Pantothenate)
Helps generate energy
from food and aids in
hormone production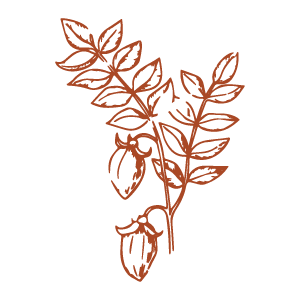 Vitamin B6
(Pyridoxine HCI)
Regulates emotions by
creating neurotransmitters
like serotonin and dopamine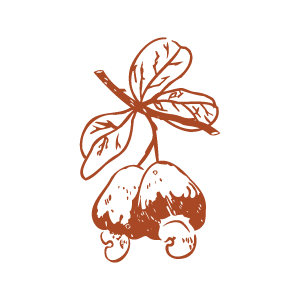 Magnesium
Activates neurotransmitters
that calm the body and mind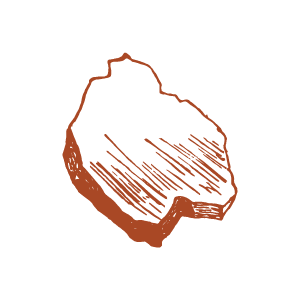 Zinc
Fortifies your immune system
against viruses and bacteria

Lemon Balm Leaf
Heightens feelings of calm
and helps reduce symptoms
of anxiety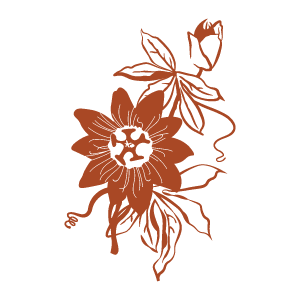 Passion Flower Extract
Brings feelings of relaxation
and eases brain activity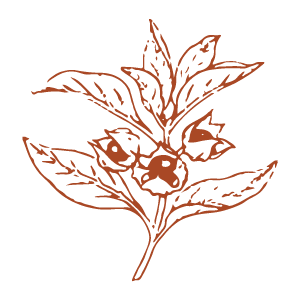 Ashwagandha Extract
Soothes the inflammatory
effects of conditions like
stress, anxiety, and fatigue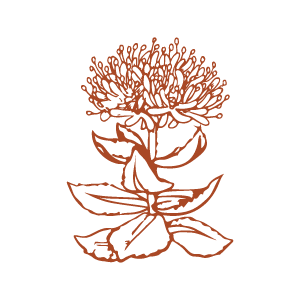 Golden Root Extract
Improves symptoms of
stress and periodic burnout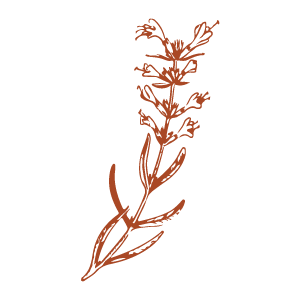 Hyssop Extract
Increases your body's
resistance to stress and
may regulate blood pressure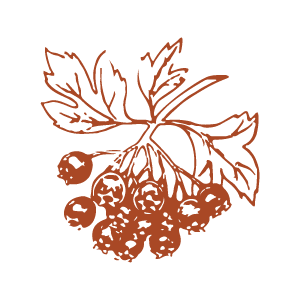 Hawthorn Powder
Induces a mild sedative effect,
which may alleviate
symptoms of anxiety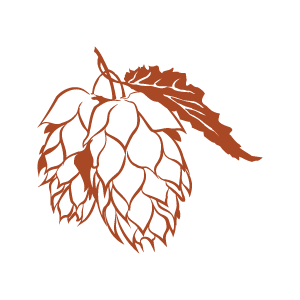 Hops Extract (Strobile)
Relieves irritability and anxiety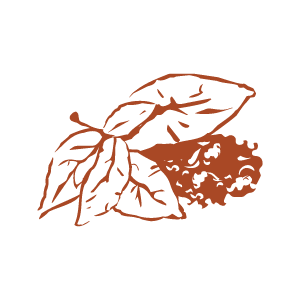 L-Theanine
Benefits people with increased
blood pressure while stressed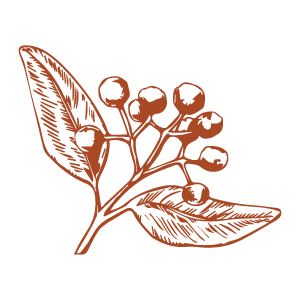 BioPerine®
Enhances the level of nutrient
absorption in your body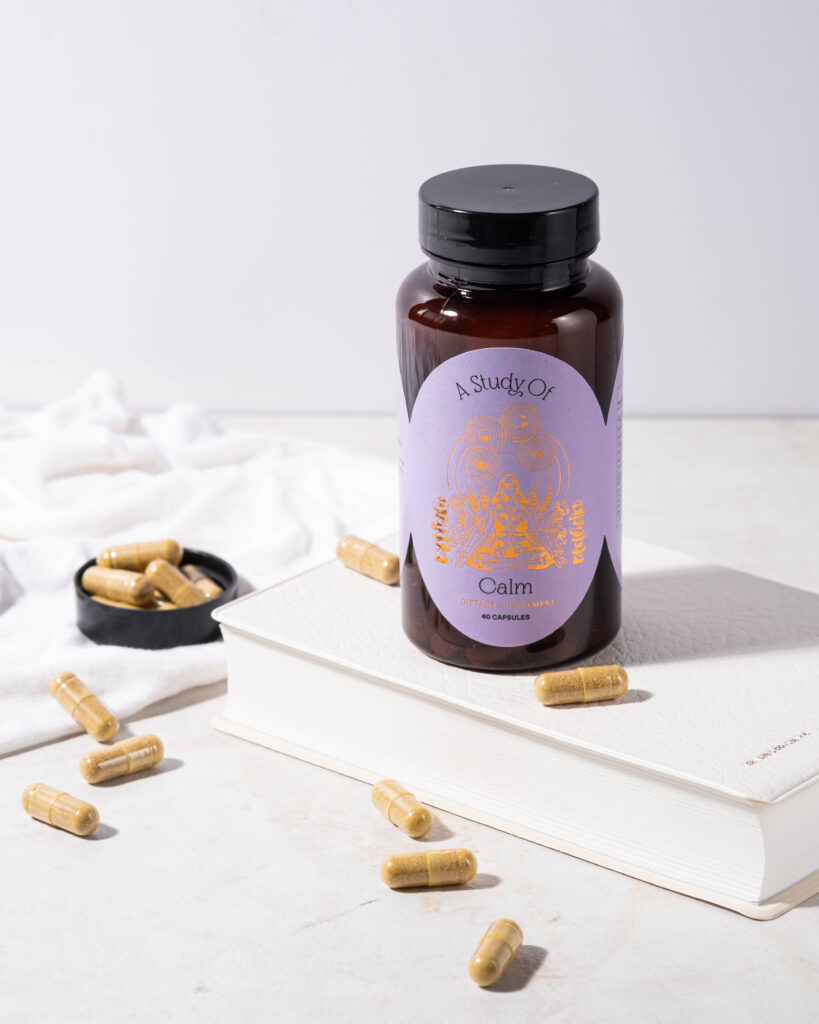 How to Study
How
Two (2) capsules per dose
When
Once a day, preferably with a meal*
Why
For lifted moods and smoother-sailing days
*or as recommended by your healthcare professional