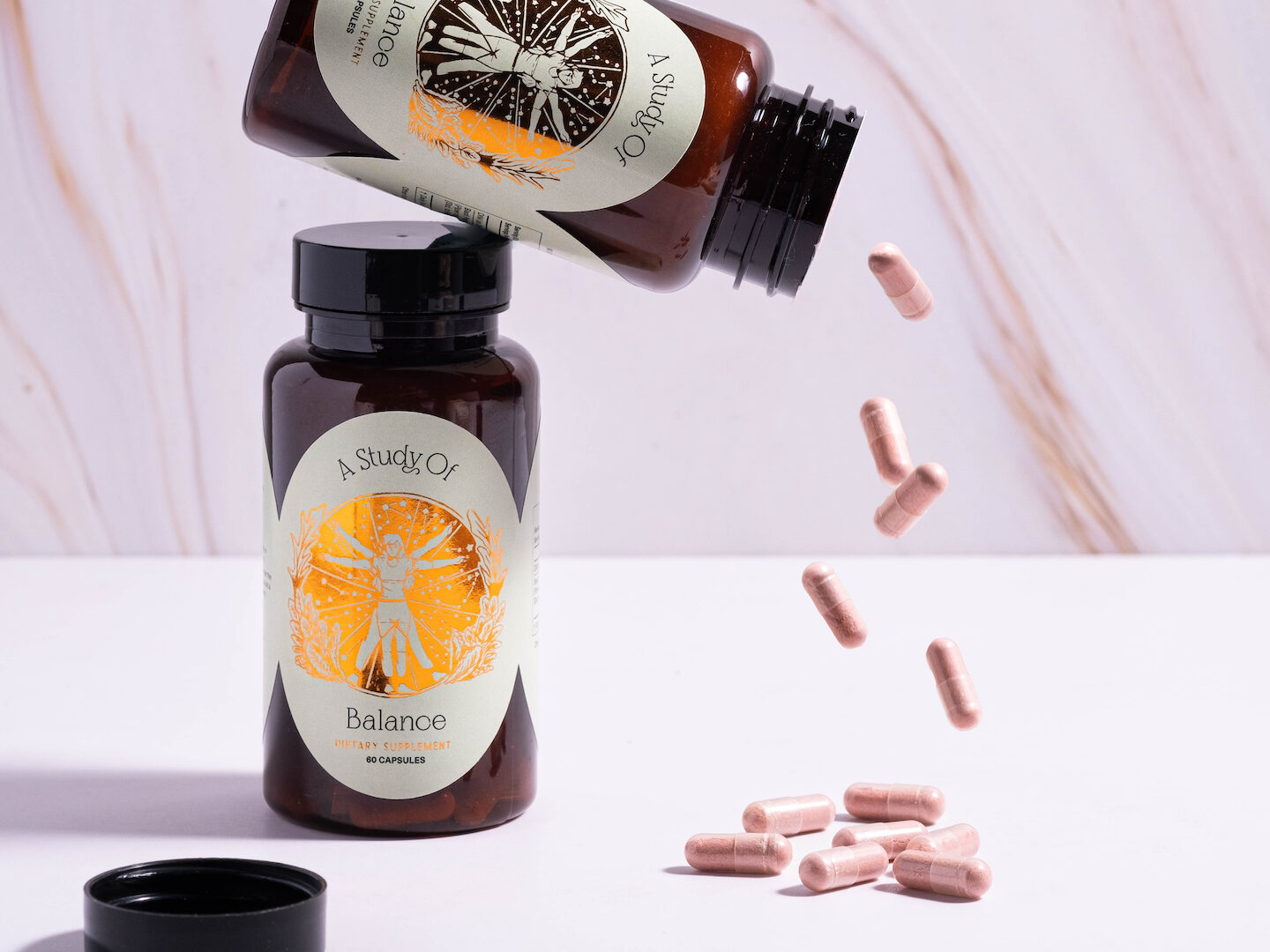 Why it works
Stress, sleep deprivation, diet, and many other factors can throw off the delicate hormonal makeup of your skin, resulting in excess sebum and oil production which leads to acne. With A Study of Balance, you can get your skin's equilibrium back and control the production of acne-causing sebum in the process.
Through a lean, potent formulation centered around DIM, balance is made between three crucial hormones: estrogen, progesterone, and testosterone. This natural ingredient keeps your PMS symptoms in check, while supporting your body's metabolism of excess estrogen.
Hormonal acne begins to form when there's an overproduction of sebum, caused by an excess of estrogen – something DIM helps adjust by curbing the conversion of testosterone to estrogen. DIM may also assist in reducing premenstrual symptoms (PMS) such as mood swings, headaches, bloating, and low levels of energy. Given the effect that estrogen plays in the accumulation of fat cells, this potent compound may also assist in weight loss. Men may also greatly benefit from a DIM supplement by supporting the freeing up of bound testosterone and maintaining prostate health.
With the addition of black pepper extract, you can keep your skin's inflammation at ease and have it absorb natural compounds or supplements better. The result? Healthy skin, front and center.
A Study of Balance's formula of DIM and BioPerine® can stop the conversion of testosterone into estrogen and give you the clear skin you've been working for.
---
Why Study?
A Study Of is vegan-friendly, allergen-free, gelatin-free, and made with natural ingredients. You can be sure of its quality and consistency too: each bottle is formulated in an FDA-registered facility operating under a Good Manufacturing Practices Certification.
---
Study the Label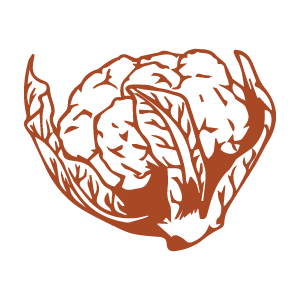 DIM
(Diindolylmethane)
Regulates the hormonal imbalances that cause
adult-onset acne by balancing your body's estrogen,
progesterone, and testosterone levels to bring
your skin's oil-producing glands under control.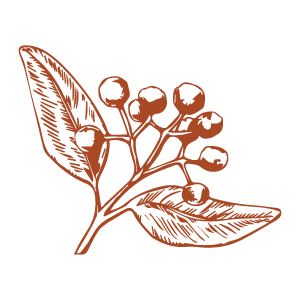 BioPerine®
(Black Pepper Extract)
Enhances the level of nutrient absorption in your
body, increases the ability to have more positive
feelings, and eases inflammation.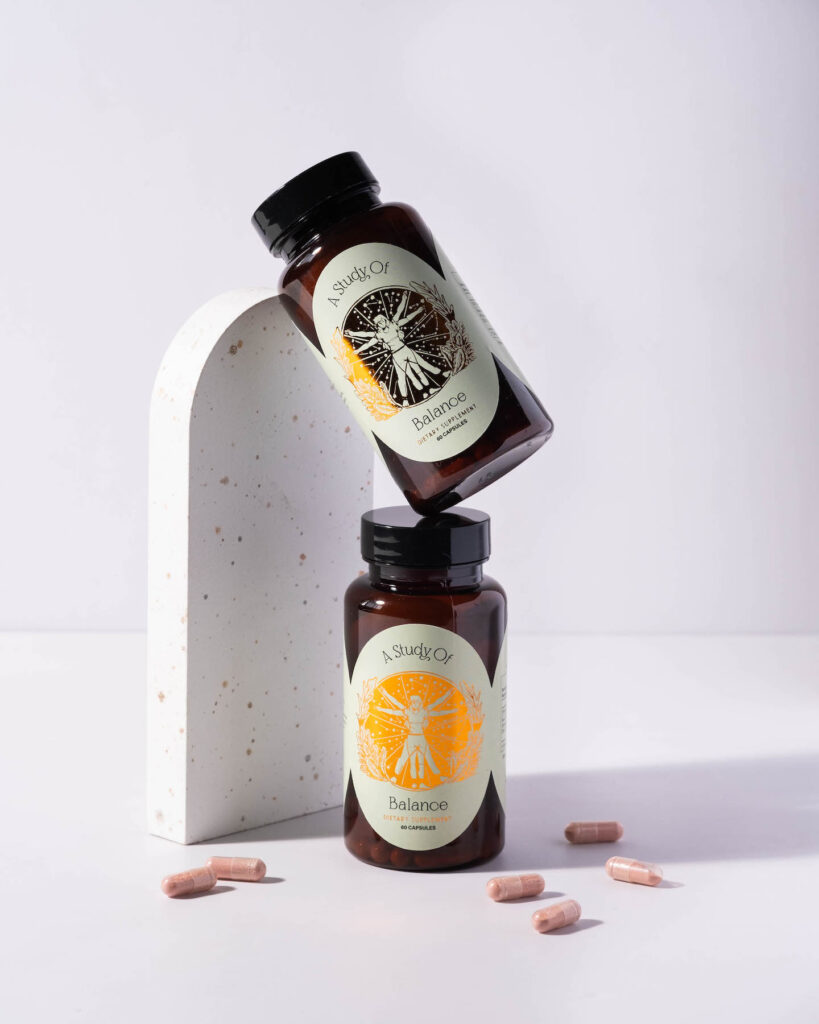 How to Study
How
One (1) capsule per dose
When
Once a day, preferably with a meal*
Why
For a clear head and even clearer skin
*or as recommended by your healthcare professional